Affiche
RUSSIAN WEEKLY DIGEST OF THE BEST EVENTS OF GENEVA AND THE SURROUNDING REGION
About
Affiche is a weekly digest of the most interesting events in Geneva and the Geneva lake region
Affiche is a weekly newsletter in Russian, that our subscribers receive by email
Affiche informs about the best concerts, shows, exhibitions, festivals, family and sports events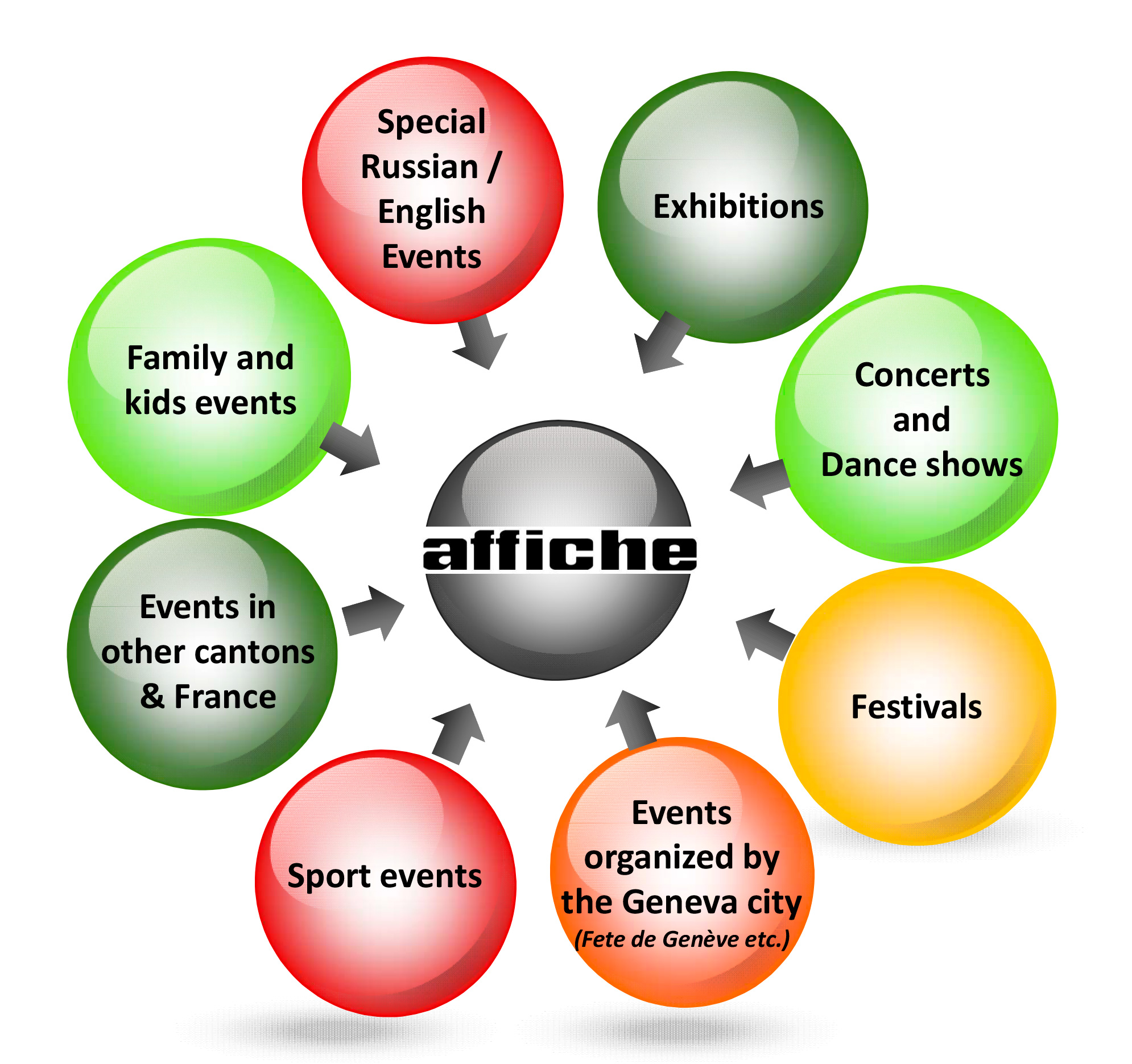 We are happy to present to you the Affiche CLUB – a new format of our weekly newsletter in Russian that does not only come out every Friday, but also offers a lot more:
— Special 50% discounts for tickets to concerts and festivals of our partners.
— Affiche Announcements. Are you tired of great concerts selling out too fast? Would you like to receive announcements about the best concerts at least two or even six months in advance? Affiche Announcements is a special monthly issue about the best upcoming concerts in the next 6-12 months.
— Shortlist of the best festivals from our musical experts and personal reminder about the start of ticket sales. In the next few weeks you will receive shortlists on the following festivals: Montreux Jazz, Paleo, Nuits de fourviere and many more later…
Corporate subscription: we can translate Affiche into English for your company. Affiche will help your staff and their significant others not to feel bored in Geneva!
SUBSCRIPTION
Affiche Club RUS subscription: 40 CHF for 6 months / 80 CHF for 1 year.
For
Sign up right now and we'll send you payments details:
FOR ADVERTISERS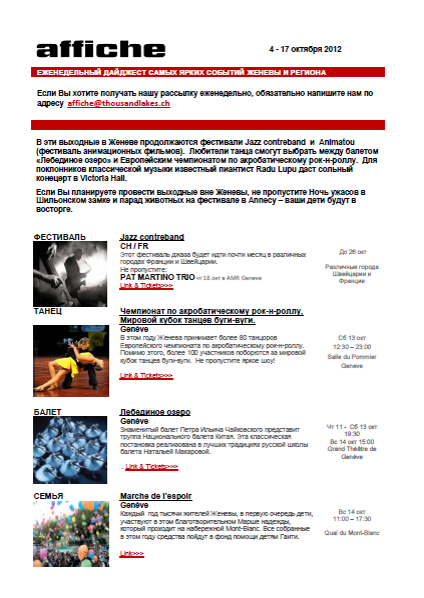 Affiche is the main source of information about cultural life in the region for the Russian community for the last 7 years.
Our subscriber base currently consists of over 2'200 Russian-speaking readers.
We know that Affiche is often shared and forwarded, so the actual audience for each issue is much larger, reaching through most of the Russian-speaking community in the Suisse Romande
Please contact us for advertising prices in the Affiche.
CONTACT US